Sidebar
How to pick the best dog for you and your family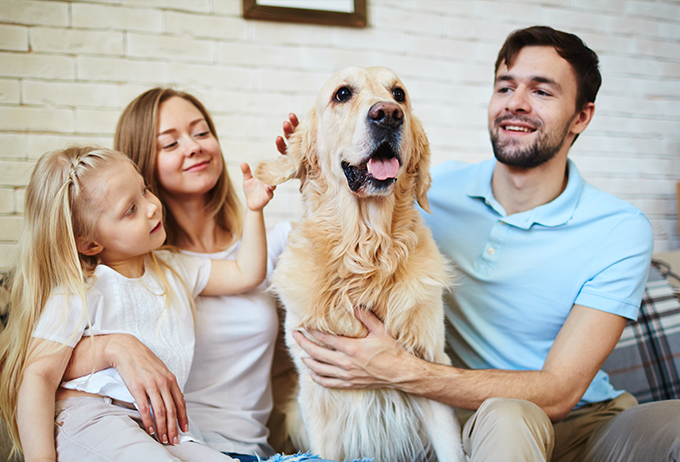 Choosing the best dog for you and your family requires careful consideration and research. Here are some factors to consider when selecting a dog breed or individual dog:
Lifestyle and activity level
Assess your lifestyle and activity level. Some breeds require more exercise and mental stimulation than others. Consider if you have the time, energy, and resources to meet the exercise and activity needs of a particular breed.
Size and space
Determine the size of the dog that would be suitable for your living situation. Larger breeds may require more space both indoors and outdoors, while smaller breeds are more adaptable to smaller living spaces.
Temperament and energy level
Research the typical temperament and energy level of different breeds. Some breeds are known to be more laid-back and gentle, while others are more energetic and require an outlet for their energy.
Allergies and shedding
If you or any family members have allergies, consider hypoallergenic breeds or breeds with minimal shedding. Keep in mind that hypoallergenic doesn't necessarily mean completely allergy-free, and individual reactions can vary.
Family members
Take into account the ages of your family members, including children, and choose a breed that is known to be compatible with different age groups. Consider a dog's tolerance for handling and their ability to get along with children or other pets if applicable.
Training and grooming requirements
Some breeds may be easier to train and have lower grooming needs, while others require more extensive training and regular grooming. Assess your willingness to invest time and effort into training and grooming.
Health considerations
Research the common health issues associated with specific breeds. Be aware of any breed-specific health concerns and consider the potential financial and emotional commitment involved in caring for a dog with specific health needs.
Rescue or breeder
Decide if you would prefer to adopt a dog from a rescue or shelter or purchase from a reputable breeder. Both options have their benefits, but it's important to research and choose a reliable source to ensure the well-being and health of the dog.
Personal preferences
Consider your personal preferences regarding the appearance, coat type, and general characteristics of the dog. This will help you find a dog that aligns with your preferences and ensures a good match.
Once you have identified a breed or specific dog that you are interested in, take the time to meet and interact with the dog, if possible. This will give you a better sense of their temperament and compatibility with your family. Additionally, consulting with a veterinarian or a professional dog trainer or behaviourist can provide valuable guidance and insight based on your specific needs and circumstances.
Remember, choosing the right dog is a long-term commitment, so take the time to make an informed decision that will lead to a loving and lasting relationship between you, your family, and your new furry companion.