Welcome to the Dogmaster Trainers Garmin dog collars page. Garmin is a household name in Australia, associated with GPS navigation products for the motorist, motorcyclist, golfer, fisherman, bush walker or sportsman.
Garmin purchased TriTronics in 2011. TriTronics were the industry leader in quality dog training collars, and have been since the early '60s. The Tri Tronics name has always been associated with quality.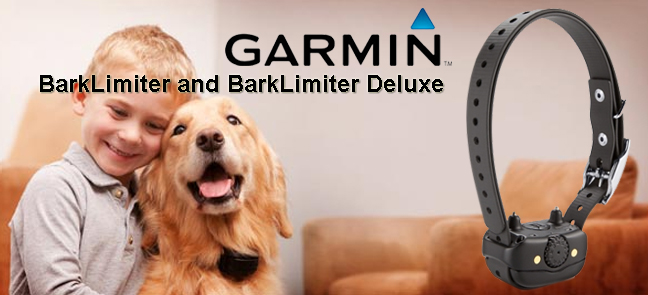 Garmin dog collars have now been released in Australia. There are two new bark control collars – the Garmin Bark Limiter and the Garmin Bark Limiter Deluxe. The Standard Bark Limiter is a battery replaceable bark collar with the choice of automatic rising bark correction or manually set 7 levels of bark correction. Both of these bark collars have bark-o-meters - so the owner of the dog can tell how many times the collar has activated = how many times the dog has barked. The bark limiter is the only product to offer this feature.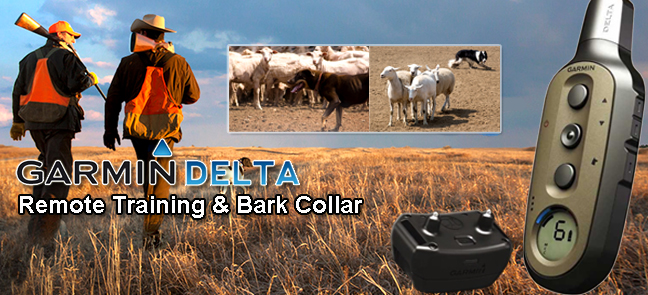 The Garmin Delta XC is an 800 meter remote control training collar system. It is capable of running up to 3 collars from the single handheld, with the purchase of additional collars. It features Lithium fast charge technology, and the collars have nick stimulus, continuous stimulus, vibration or tone. The handpeice is small and is easy to use. It looks and feels typically Garmin.
The Garmin Delta Sport XC is the finest of all the Garmin dog collars. It has a longer range, up to 1200 mtrs range and has all the features of the Delta but includes a bark limiting feature built into the collar. the features are able to be switched on/off from the handheld.