Garmin Dog Collars
Welcome to the Dogmaster Trainers Garmin dog collars page. Garmin is a household name in Australia, associated with GPS navigation products for the motorist, motorcyclist, golfer, fisherman, bush walker or sportsman.
Garmin purchased TriTronics in 2011. TriTronics were the industry leader in quality dog training collars, and have been since the early '60s. The Tri Tronics name has always been associated with quality. DogMaster Trainers is distributor of Garmin Dog Collars in Australia and New Zealand.

Garmin dog collars have been in Australia for over 7 years. The first generation Barklimiter collar has been replaced by the new Garmin Barklimiter 2 series bark collars – the Smart Bark control collar to work with Smartphone and Garmin Canine App. The New Barklimiter 2/2VT collar is fully waterproof and rechargeable. With the smartphone and Canine app, you can choose the output levels, stimulation modes (tone, vibration and static correction), bark activity counter, bark allows etc. It is the most advance anti bark collar on the market. The newer designed barkmiter 2 collar also has exchangeable contact probes with long and short probes for long and short hair dog. The plastic contact probes are also more comfortable for barking dogs.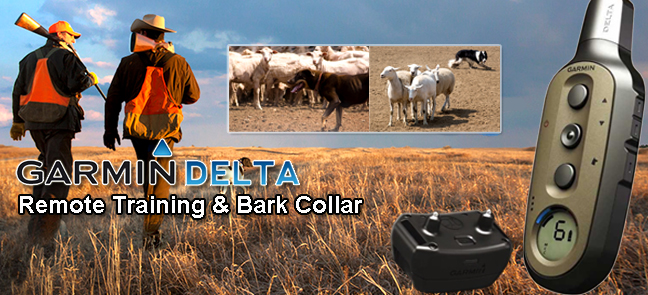 The Garmin Delta XC is an 800 meter remote control training collar system. It is capable of running up to 3 collars from the single handheld, with the purchase of additional collars. It features Lithium fast charge technology, and the collars have nick stimulus, continuous stimulus, vibration or tone. The handpeice is small and is easy to use. It looks and feels typically Garmin.
The Garmin Delta Sport XC has a longer 1200 metres range. It has all the features of the Delta xc plus built in anti bark collar feature. The bark control collar can be switched on/off from the handheld as well as from the collar itself. It also has high output option which offers 18 levels in low to medium output stimulation and 18 levels in medium to high output stimulation.