Sidebar
Garmin Delta XC Remote Dog Training Collar - 800M [GAD007]
Features
* Up to 800m range
* 18 levels of continuous and momentary stimulation
* Non-stimulating tone and vibration modes
* 3 training configurations
* Control up to 3 dogs (with purchase of additional collars)
* Exchangeable contact probes for short or long hair dogs
*
Waterproof (IPX 7)
& Rechargeable transmitter
*
Waterproof (1 ATM)
and Rechargeable Dog Device/Collar * 12 month warranty
* The
Garmin Delta XC Add a Dog Collar
can be purchased from
here
.
Download Garmin Delta XC Manual From here.
Brand

SKU:

92-GAD-007

UPC:

753759137229

Condition:

New
The New Garmin Delta XC remote training collar is here. This second generation Garmin Delta series dog trainer has improved design and output stimulation from the previous model. One of the main difference is the contact probes. The new Delta XC offers exchangeable long and short contact probes for long hair and short hair dogs. Besides that, the new XC has higher output in the same 18 manual adjustable levels output range which is great for most medium to large size stubborn dog. The Delta XC still has all the features as the previous Delta model: simple, push-button design with an easy-to-read LCD display, up to 800 metres range, expandable to train up to 3 dogs, fully waterproof and rechargeable.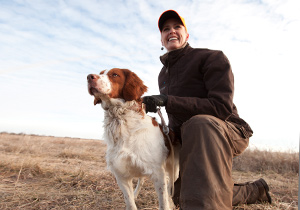 Features
Up to 800m range
Expandable up to 3 dogs (with purchasing extra collars)
Remembers each individual dog's training settings when using with multiple dogs 3 training configurations
Waterproof (IPX 7) Ergonomic design transmitter/handheld
Waterproof (1 ATM) receiver collar
Quick charge Li-Ion batteries that are also user replaceable
Exchangeable contact probes for long or short hair dogs
LED display lets you see stimulation settings quickly and easily 18 levels of continuous or momentary stimulation
Non-stimulating tone and vibration functions
Garmin Delta XC Batteries Lithium Ion batteries
Two hour quick charge system for the transmitter and collar
User-replaceable, rechargeable batteries in the collar and transmitter
Comes with a USB Splitter Cable letting you charge both collar and handheld at the same time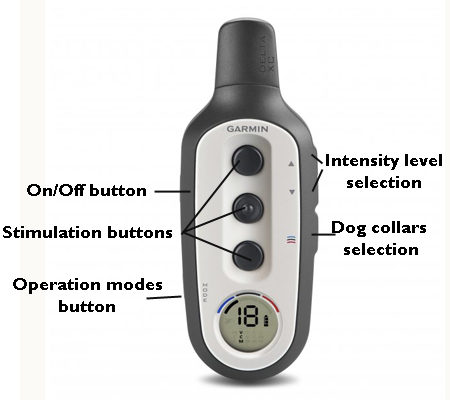 Stimulation from the Garmin Delta XC

The XC has multiple intensity levels, which allows you to choose the stimulation that is best for your dog
Intensity levels can be quickly adjusted, meaning you can instantly adjust intensity whenever distractions increase
Teach obedience and enforce known commands with lower levels of stimulation
Use higher levels to stop unwanted chasing or to overcome strong distractions
18 levels of continuous and momentary stimulation, plus non-stimulating tone and vibration functions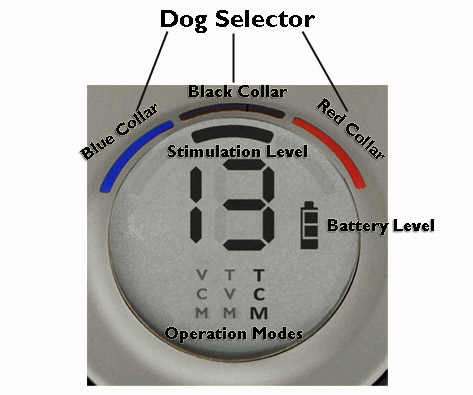 The Garmin Delta XC dog training collar features 3 operation modes which can be customized to suit different dog's temperance. The "T" stands for Tone only operation. "V" is vibration only. "M" is momentary stimulation which emits a single, rapid stimulation pulse. The "C" is continuous stimulation which delivers a continuous stimulation.
| | | | | |
| --- | --- | --- | --- | --- |
| Mode | Top Key | Middle Key | Bottom Key | Description |
| TVM | Tone | Vibration | Momentary (low) | Beginning trainer, sensitive dog or minor corrections |
| VCM | Vibration | Continuous (high) | Momentary (high) | All - around training |
| TCM | Tone | Continuous (high) | Momentary (high) | All - around training |
Specification:
Handheld Transmitter specificationUnit dimensions, WxHxD: 5.2 x 13.6 x 2.7 cm

Weight: 106g
Range: Up to 800m
Multi-dog compatibility: 3
BarkLimiter: no
Autorise bark correction mode: no
Battery: rechargeable lithium-ion (included)
Battery life: 60 hours per charge
Waterproof: yes (IPX7)
Floats: yes
Handheld Transmitter
Correction levels: 18
Momentary/continuous correction: yes
Vibration correction: yes
Tone correction: yes
Training configurations: 3
Receiver Collar
Unit dimensions, WxHxD: 3.7 x 5.9 x 4.2 cm
Weight: 67g
Battery: rechargeable lithium-ion (included)
Battery life: Max 60 hours per charge
Waterproof: yes (IPX7)
Floats: no
Garmin Delta and Delta Sport Remote Dog Training Collar comparison table
| | | |
| --- | --- | --- |
| | Delta XC | Delta Sport XC |
| Simplified handheld controller unit | * | * |
| Easy to read LCD display | * | * |
| Optimized for all breeds, all coat lengths | * | * |
| Tone and vibration modes | * | * |
| Momentary & continuous stimulation modes | * | * |
| Train up to 3 dogs* | * | * |
| Waterproof receiver and transmitter | * | * |
| Long-lasting, user-replaceable batteries | * | * |
| Correction configurations | 3 | 5 |
| Range | Up to 800m | Up to 1200m |
| Built-in BarkLimiter | | * |
| | | |
* with purchasing extra Delta XC Receiver collars.
Please note: Dogmaster Trainers does not recommend that the customer leave the static correction collar on the dog for more than 8 hours per day as this may cause 'pressure necrosis'. Please also check your dog's neck for irritation and wash neck each time after using the collar and clean the contact probes with alcohol every week.
Awesome great results .

Awesome great results .

Great product and fast shipping.

Great product and fast shipping.

Great product and fast shipping.

Great product and fast shipping.

I had some hesitations about using an e-collar, bu

I had some hesitations about using an e-collar, but now I wish I had done so earlier. I have fantastic control of my dog now and our relationship is even stronger. The device is high quality, reliable and waterproof

I had some hesitations about using an e-collar, bu

I had some hesitations about using an e-collar, but now I wish I had done so earlier. I have fantastic control of my dog now and our relationship is even stronger. The device is high quality, reliable and waterproof